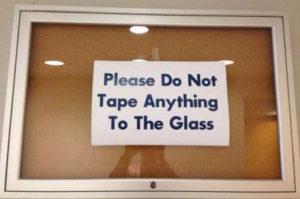 Good Evening Friends.  I hope that your week is off to a great start and that you are on your way to becoming your best as you work to accomplish your short, and long term goals daily.  This weeks message is inspired by the interesting dynamic of how things can be the same, and at the same time be so different.
Isn't it ironic don't you think?  Ironic is a 1995 song performed by Alanis Morissette that discusses how life has a "funny" way of sneaking up on you and helping you out.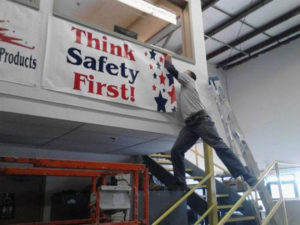 The word ironic describes situations and occurrences that happen in the opposite way to what is expected, which typically causes askew amusement as a result.  However it is this amusement that makes the story.
As a result of human conditioning and cultural associations, we at times learn to think, act, and become certain ways.
Take for instance the "American Dream" which is the ideal that every US citizen should have an equal opportunity to achieve success and prosperity through hard work, determination, and initiative.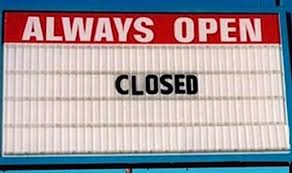 For some this dream is attainable and real, however for others the hope of this thought is not a tangible reality.  So who in their thinking is right and who is wrong? They both are correct.
The message here is that life can sometimes become routine and when we fail to use our minds to think, we accept the status quo that is presented to us.  You are and will always be the center of your reality and the controller of your thoughts, actions, and results.  Instead of waiting for things to change or asking for permission maybe we all should begin to create the changes that we want to see and permit ourselves the ability to live fully.  Instead of making excuses for ourselves based on supporting what isn't, we can begin to accomplish much more with the positive approach of accepting and utilizing what is.  If you can imagine it then it is possible, and if you work for it all of your dreams will literally come true.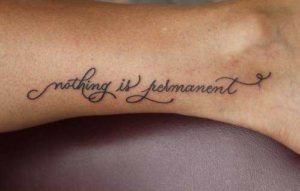 Consider some of the below ironic facts of life:
The Wright Brothers did not have pilots licenses when the became the first in aviation
Donald Trump became the 45th President of the United States and this is the only government office of any kind he has ever held
Everyone wants to go to heaven but no one wants to die
It's deep how some people can be so shallow
Everyone has a voice but public speaking is the number one fear in America
Every human is born from a woman however misogyny exists
What profits a person to gain the whole world and lose their soul
Audio books exist
Bruce/Caitlyn Jenner won male athlete of the year and woman of the year in the same lifetime
When Henry Ford produced the model T in 1908 he didn't have a drivers license
Everything is thought to be impossible until it is done
Life is short, but the day is long
At the end of the day you wake up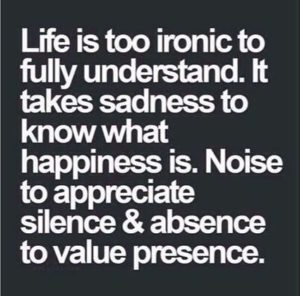 "It's like rain on your wedding day
It's a free ride when you've already paid
It's the good advice that you just didn't take
Who would've thought… it figures"
make the rest of your life the best of your life!